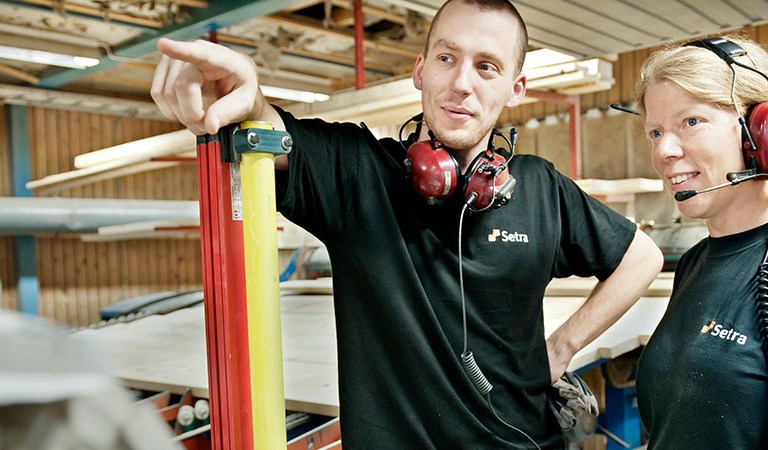 Employees
Strengthening and empowering a corporate culture based on shared values is an important factor for increasing Setra's competitiveness. Our long-term work to develop a high-performance value-driven organization continues.
Commitment, Innovation and Responsibility
For Setra our values, commitment, innovation and responsibility are the guide for employee empowerment. Valuations and appraisals should be part of our everyday work. They help us to think and make the right choices, together as an organisation and individually.
Our behavior has a crucial role both for our businesses success and in creating a sustainable and pleasant workplace.
The most important tools in the effort to develop a value driven organization are a daily dialogue, feedback on behaviors and what our values mean in practice.
Increased Demand for Skills
Technological development, market requirements and new working methods increases the demand for skills, which need to be considered when recruiting new staff. We want to be an attractive employer for both existing and future employees.
Setra collaborates with various universities, regularly participates in job fairs at universities and offers internships and thesis projects at the company.
We have undertaken a long-term goal to increase the number of women working at Setra. The company sees every recruitment opportunity as a chance to get more women into the organization.
Setra's employee survey 'SetraRingen' is conducted once a year. Our goal is that the motivational index measued in the survey will continue to grow. Our overall result is stable and in line with comparable
industries.