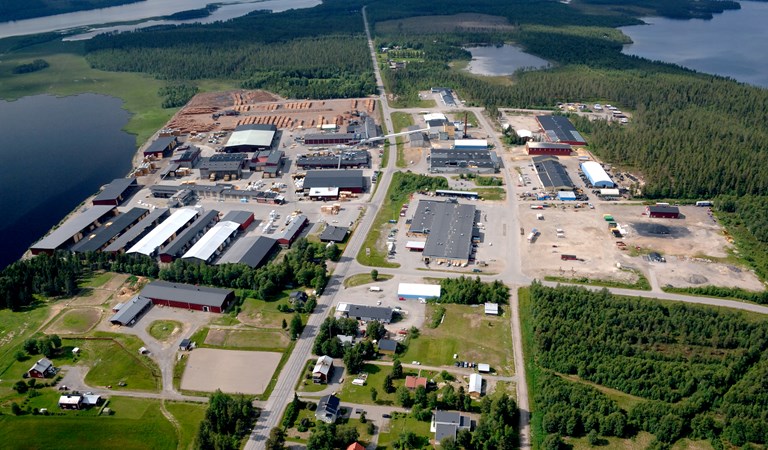 Malå
Raw Material
Sawmill: 100% pine.
Processing: sawn wood comprising of approx. 95% pine and 5% spruce.
Products
Sawn and refined products such as panels, flooring and PAR (planed all-round) products, as well as impregnated goods such as decking.
Regardless of the product, the raw material comes from late-grown, high-quality northern pine. It has a beautiful and even structure on the annual rings, which is especially appreciated for visible wood items products such as panels and flooring.
Main markets
Sawn timber products are sold globally and mainly to customers in Europe, North Africa and Asia. To some extent, goods from Malå are also delivered to Setra's internal units.
The most important markets for planed products are Japan, Norway and the United Kingdom. Impregnated goods are mainly sold to Norway and to customers in the construction trade.
Geographical location
Malå, Västerbotten County
First established in
Sawmill and processing 1946
Mill Manager
Marlene Bergström